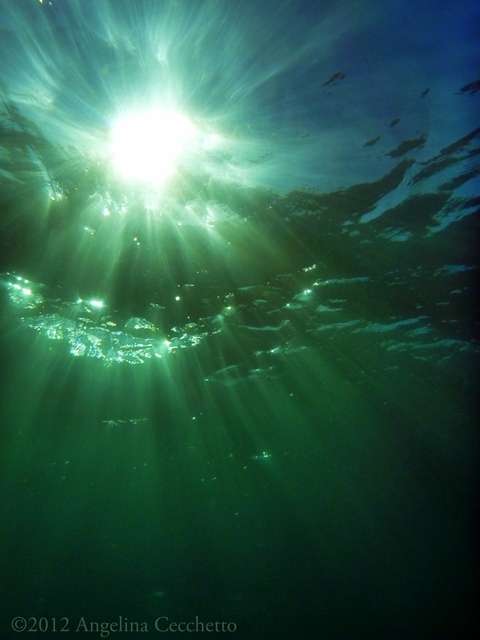 A 52 000 years old underwater Bald Cypress forest[1] which was buried under ocean sediments was recently discovered by scuba divers in Alabama! The amazing thing is that the forest has been protected in an oxygen free environment for over 50 000 years and is now home to a flourishing reef rich in fish, crustaceans, sea anemones and other underwater organisms.
It is thought that hurricane Katrina contributed to uncover the hidden forest in 2005. After that date, a local dive shop owner realized that something exceptional was happening in the area after a local fisherman revealed that the area was extremely prolific in fish.
The following year, a friend of the dive shop owner went down to see what was happening underwater and marveled at the finding of the underwater forest. Diving the forest was described as "fairy like". The spot was kept secret for several years mainly to avoid pillage and to protect it however in 2012 the dive shop owner finally disclosed the existence of the forest to scientists who are now researching the area. The forest which lays at 18m/60ft depth covers an area of about 0.8 sq kms/0.5 sq miles and is located a few miles away from the coast of Mobile, Alabama and could well reveal new information on the climate of the Gulf of Mexico thousands of years ago. This could reveal valuable information on the period also known as the "Wisconsin Glaciation" when sea levels were much lower than they currently are.
Because Bald Cypress trees can live thousands of years, the underwater trees could potentially reveal thousands of years of climate information on the area which for scientists is a very exciting perspective that could bring new explanations on nowadays phenomenon. Whatever the outcome of researches will be, I must say that as a diver, I would love to dive this awe inspiring underwater forest!!
By Angelina Cecchetto on 12th July 2013