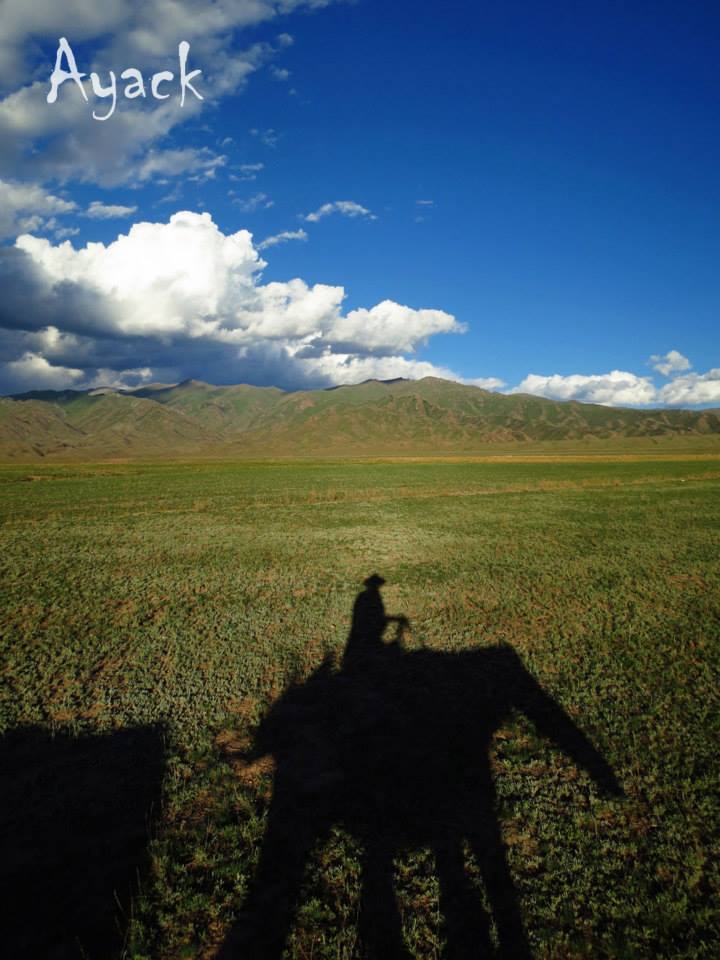 One of the great things when you work your way around is that you meet fascinating people and one of them is my good friend Ayack. I met Ayack when I was working in Tulamben, north east of Bali island in Indonesia. Ayack journey is full of adventures, life changing encounters and wild experiences.
It all started in Ireland in 2006, after an Erasmus exchange that was to seal Ayacks thirst for new horizons. After this successful exchange, Ayack set its sail to East Africa where he completed a Masters in Geography and Urban Management and Development studies. Stepping out of his comfort zone and facing racism, Ayack managed to adapt pretty well, stood up to the challenge and successfully completed his masters. The logical next step after this was for him to go on to a Doctorate but he decided to decline the student grant and to take off for the world instead! And this, without taking a single plane!
So what was your main motivation when you decided not to take a single plane?
– I didn't want to go for the «easy way around» and I wanted to keep my carbon footprint to a strict minimum. But above all, I wanted to give Time back to Space. I wanted to set myself in a purely geographical approach, as Geography is the encounter of Time and Space. I wanted to follow the approach of these Arabic Geographers who used to move around the geographical limits of the Land such as Muhammad al-Idrisi or Ibn Hawqal. I also wanted to escape France and its never-ending crisis.
How long did you think it would take you?
– 2 years maybe 3. It actually took 5 years.
How many countries did your travel through?
– About 40 but I didn't really count.
Did you take anything particular with you in your travels?
– Yes, I took Purification Tablets (Potassium Permanganate) to purify water as I didn't want to buy plastic bottles. I also brought a machete and a harpoon but these were confiscated by the American customs. Actually, I got more stuff taken away from me by authorities than thieves!
What challenges did you face during your travels?
– In Colombia, 300 grams of cocaine were placed in my bag whilst I was going through a body search. I had to argument with the guys for a few hours not to get arrested. In the Bahamas, I was fishing with a Hawaiian sling and I got chased by two huge bull sharks quite obviously interested by the fish I had caught, so I let go of the fish and saw the two bull sharks feasting on it. I didn't hang around too long after that and went back onto the boat.
– When I was crossing Kyrgyzstan with a couple of horses, we went through an area ridden with horse flies that were harassing the horses quite badly. At some point, the horses totally flipped out and started galloping away quite frenetically. In the process I fell off together with most of my equipment for camp. I managed to gather most of it back and set off running after the horses. I was quite conscious that I was in the middle of the wilderness and that without the horses I could en up stranded there. I found myself confronted with myself and I was on the verge of flipping out just like the horses had done. I had 2 ways to react: give up or keep going so I just started running in the same direction the horses took and after about a mile, they were within sight again! I knew that eventually, they would stop running but I didn't know when!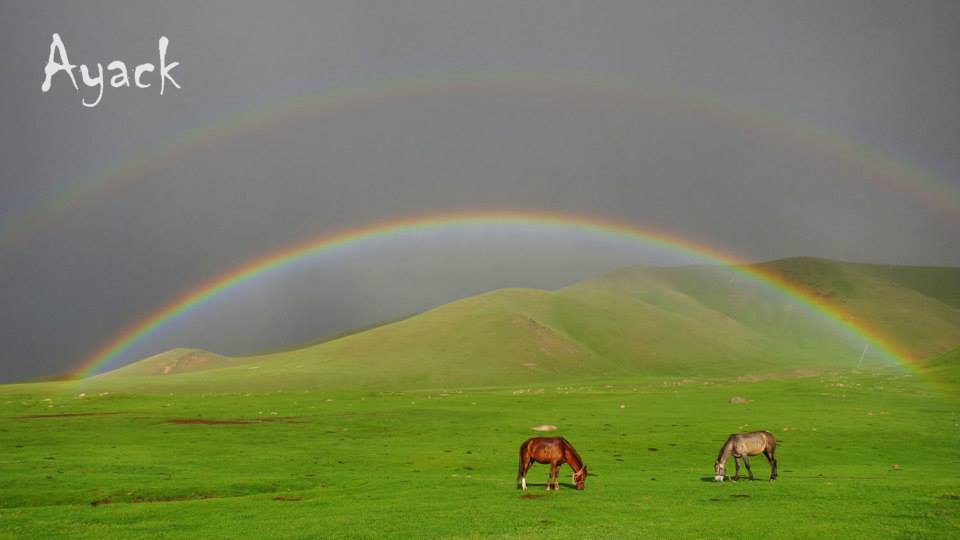 Have you travelled through all the oceans?
– I have not crossed the Indian Ocean but I have crossed the Atlantic Ocean in 5 months and the Pacific Ocean in a year and a half. I took 2 boats from Panama to Tahiti and then Tahiti to New Zealand with the Infinity crew.
Did you travel through the Amazon?
– Yes, I travelled through the mighty river, which brings life there and saw breath-taking red blood sunsets over the jungle. I also crossed through El Mirador in Guatemala.
What are the strongest moments of your 5 years travels around the world?
– Moments in the wild, the Mayans Pyramids over the canopy, the volcano of Tambora, storms in the Strait of Gibraltar, the horses running away in the Himalayan foothills, the Australian desert and its bush fires.
What would you say the travels have brought you?
– Naivety, innocence, suspicion and a definite will to keep a certain capacity to stay enchanted by new horizons and the immense beauty of this world.

By Angelina Cecchetto on 25th April 2014